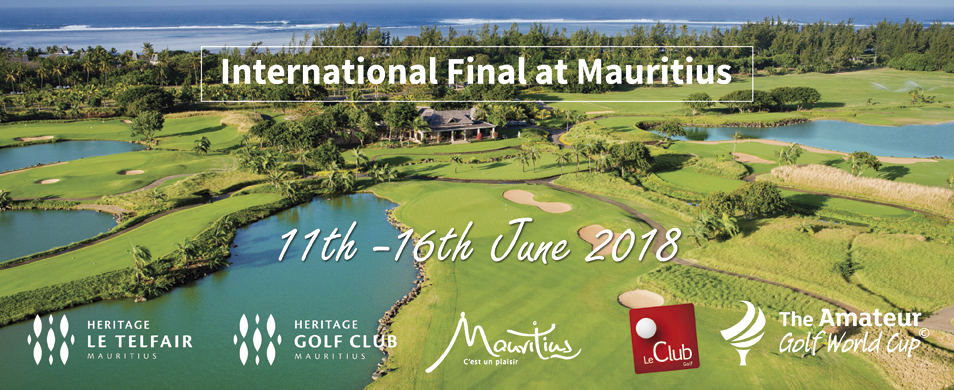 We are celebrating next year the 3rd edition of the Amateur Golf Wold-cup!!!
This amazing worldwide event will be hosted by the Heritage Le Telfair Golf
& Spa Resort at Mauricus from 11th to 16th June 2018.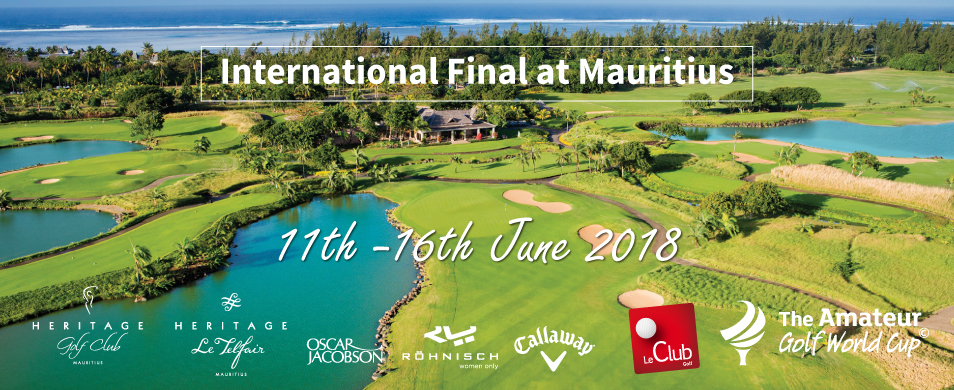 YOUR REFINED SMALL LUXURY HOTEL IN MAURITIUS
"I like to think that time does stop when you enter the Domaine de Bel Ombre. Once you set foot in this picture perfect setting, the only thing left to do is to disconnect and live fully each second of your stay with us. I will make sure the time you spend with us is tailored around the best things in life: fine dining, personalised service, exquisite spa and fantastic golf. I am delighted to welcoming you, hopefully very soon."
THE FINEST GOLF EXPERIENCE
IN THE INDIAN OCEAN
Adjoining the two hotels is the magnificent 27 hole golf complex known as The
Heritage Golf Club which consists of an 18 hole Championship Course and a
9 hole Par 3 course. The course design is the work of architect and ex-European Tour
professional Peter Matkovich of Matkovich and Hayes, a South African architectural
firm of international renown.
Situated between mountains and the sea, the golf course is certainly one of the most
beautiful on the island with amazing views of the lagoon on one side and the hills of
the Black River Gorges Nature Reserve on the other. The naturally hilly landscape
features many lakes, streams and tropical flora, the natural fauna is prolific and includes
a wide variety of protected bird species and a family of deer!
The course is ideal for all levels of golfers with generous fairways and 5 different tee
options on each hole so that you can choose the one that best suits your level of
competence. For the beginners, juniors and those wanting to hone their short game
skills, the Par 3 course is perfect.
Facilities on offer at The Heritage Golf Club include a practice putting green, short
game warm-up area, double sided driving range, PGA accredited golf academy,
men's and ladies locker rooms, a well-stocked pro shop and a wonderful restaurant
and bar overlooking the course.