PRESENTS
The Amateur Golf World Cup 2017


More Information Coming Soon!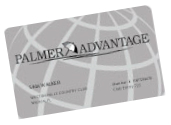 Cart-fee only golf throughout the U.S. and Europe, travel and vacation services, shopping and wine discounts, and so much more with personal Concierge services that can be reached 7 days a week.
Learn more about Palmer Advantage benefits.
Visit with your Membership Director next time you're in the club to upgrade.

Terms and Conditions Apply, please see Official Home Club Qualifier Rules of Play
New Caledonia trip is sponsored by LeClub International, for rules and conditions related to international trip, see The International Final Rules and Terms
The Amateur World Cup © LeClub Golf International
Mexico resort pictures © Vida Vacations